Recovery 2.0 Feature Detials
Learn more about what the latest version of SoberSystems has to offer. 
Daily Check In
The Daily Check In is a series of six questions. They ask the Member specific information about their daily commitment to recovery. These questions are scored and immediately tabulated. Questions remain constant so consistency and self-discipline develop and are strengthened as a preventative to relapse.
Each question has a short dialogue box providing a rationale for the question. The questions range from Abstinence to Service. The weighted answers are logged in the database. There they are compiled with the number of Member log-in's and together a report is formulated determining the risk of relapse.
Lifelines
The Lifelines are critical. This component of SoberSystems™ is designed to alert identified supports that the person is at risk of relapse.
When a Member initiates an account, they are guided through the start-up process. A profile is created and all contact is completed through email. During the new account creation, one section asks the Member to identify their Lifelines. These are designated supports or a Professional Care Manager. Fields on the screen are completed indicating name, email, phone and carrier making optional SMS messaging available.
The default timeline is three days. A message is sent via text and email to all supports letting them know the Member has not checked after this time. Supports and Care Managers then have the opportunity to implement early intervention and relapse prevention strategies. The Lifelines is an innovative high-tech tool for reducing relapse.
It is a quick-response mechanism for the Member and Monitor, offering maximum flexibility for comfortable integration knowing a support is always available.
Reminders
The Reminders are pre-programmed general messages. Members can activate them to ensure completion of goals or tasks. We want to ensure compliance while reducing the risk factors for relapse.
It's often easy for people to forget the most routine tasks in their everyday life - from eating regularly to calling their sponsor or taking their medication. Having a text message sent on schedule as a simple reminder can make the difference between relapse and recovery.
Reminders help with compliance. These reminders can be changed by the Administrator, offering flexibility for your agency's goals and philosophy. All Reminders are delivered via SMS text message and email.
Reports
Our exclusive "Soberometer™" creates reports for you on command.
It lets the Member measure their progress. You'll receive written messages based on scoring of the Check In questions and usage of system. These messages convey words of encouragement if scoring is high - and warnings if the scoring is low.
The Reports section provides an immediate visual picture of commitment, areas needing attention and Member commitment.
Goals
Setting goals is a proven way to measure success. In recovery, an achievement on any level is equated with success.
The Goals section encourages Members to set goals which can be achieved and measured. On the SoberSystems™ Home Screen, is the Goals icon. The Member touches this graphic and opens to screen prompting them to create a new goal.
For success to be cultivated, a goal must be identified. Setting proper goals is a skill that must be learned.
Change is best handled incrementally, allowing a person time to adapt to the new situation. Research shows that successful goals are achievable, realistic and measurable.
Another defining aspect of successful Goal setting in recovery is to seek balance. Our life can be viewed in sections: Physical, Emotional, Intellectual, Spiritual and Social Spheres. If we strive to cultivate each section, we achieve an equilibrium that creates serenity and comfort.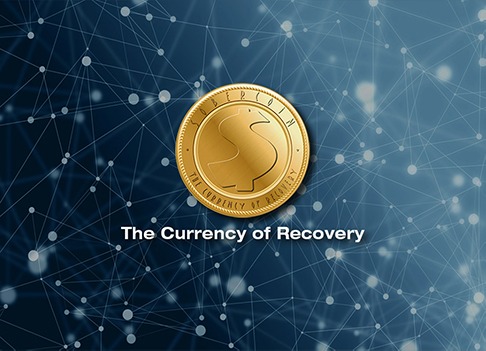 Rewards
Press this icon to see up-to-date calculations of current rewards earned (Sobercoin) and the number of Check-Ins required to earn the next reward. Then spend Sobercoin on a variety of services which will enhance your recovery. To explore more information on rewards, click the bottom link and see the complete breakdown of all rewards.
Schedules
The Schedule feature integrates with your phone's calendar.
It eliminates the need for double recording. Our calendar will push info to your iOS or Android view with dots highlighting appointments for that specific day.
This convenient function is designed to streamline your activities and assist with increasing time management.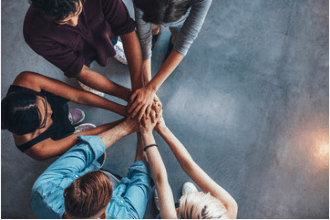 Support
The SUPPORT feature is a way to further recovery by offering the client an Opt-In capability to view other clients' email addresses within the same agency.
Clients click the check box next to who they want to connect with and then send an immediate email message to them - or multiple supports - simultaneously.
By encouraging clients to interact within the same agency, this facilitates the "we are all in the same boat" ideation. It enhances one's commitment to ongoing recovery.
Research continues to identify fellowship and connection with others as a building block for ongoing change and wellness.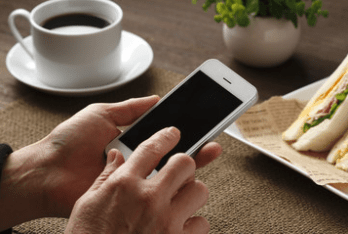 Info
The Info feature provides administrators and care managers with the ability to share information and links with their users.
Care Managers can pre-select sites on the web, podcasts or any other useful information for their clients. This is done by adding the selected web links directly to the app through a user-friendly menu item in the Admin functionality.
Users press the INFO icon on the app's Home Screen, then tap on the link in the drop-down list and are taken directly to what the Care Manager wants them to view.
It's highly beneficial allowing clients to review information particular to their treatment plan or access additional pertinent recovery support material.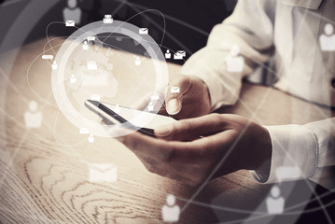 My Profile
The Profile feature lets the Member upload their personal identifying information. This includes Name, Mobile Number and Carrier.
Members are able to change their secure password.
Members may also choose where and when to have Alerts sent to their Lifelines, as well as their own phone and email.
Alerts are sent after the pre-programmed three-day threshold for Member Check-In to SoberSystems™ is crossed. This may be the best chance we get to interrupting the disease of addiction prior to it completely engulfing someone beyond return.
SoberSystems™ has pre-written text and email alerts sent to Lifelines enabling early intervention. This allows prevention efforts to be implemented at the first sign of someone needing help.