SoberSystems is a part of the Sober Network family of Companies and Programs. We strive everyday to find ways to improve the opportunity to Get Sober and make it easier to Stay Sober.
Sober Network, and its affiliate companies, strongly believe aftercare is the critical component of treatment that is often overlooked and thought of as an "afterthought".
Without a well-developed continuing care plan in place, clients discharged often face uncertainty and difficulty staying in recovery.
Continuing care is crucial. Sober Network has developed the best adjunct tool to assist you, your agency or enterprise to Get Connected and Stay Connected.
We make sure your path to change is never traveled alone.
Our goal is to prevent relapse and reduce recidivism. We do this by offering you Sobersystems, the leading mobile tool for enhancing accountability and human interaction.  Our app is designed to act as a "human alarm mechanism" alerting Care Managers, family members and other invited supports to assist you and intervene if needed.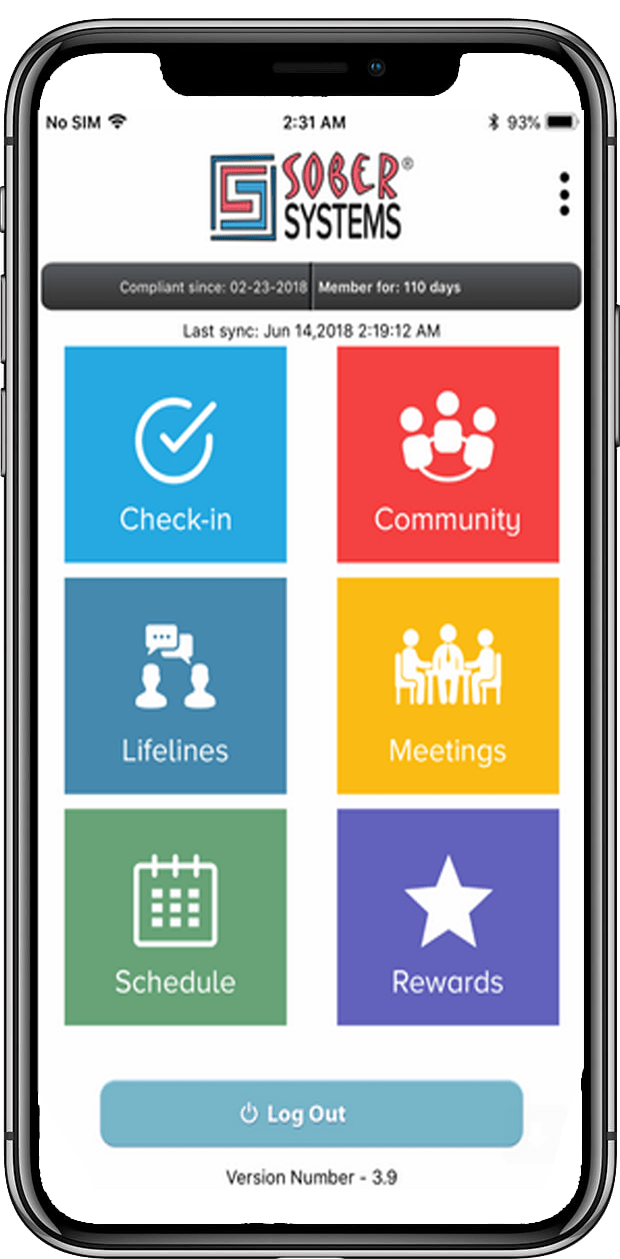 Screens are simulated. Actual screens may vary.
Contact Us
Do you have questions about SoberSystems?
Contact us and let us give you more information.