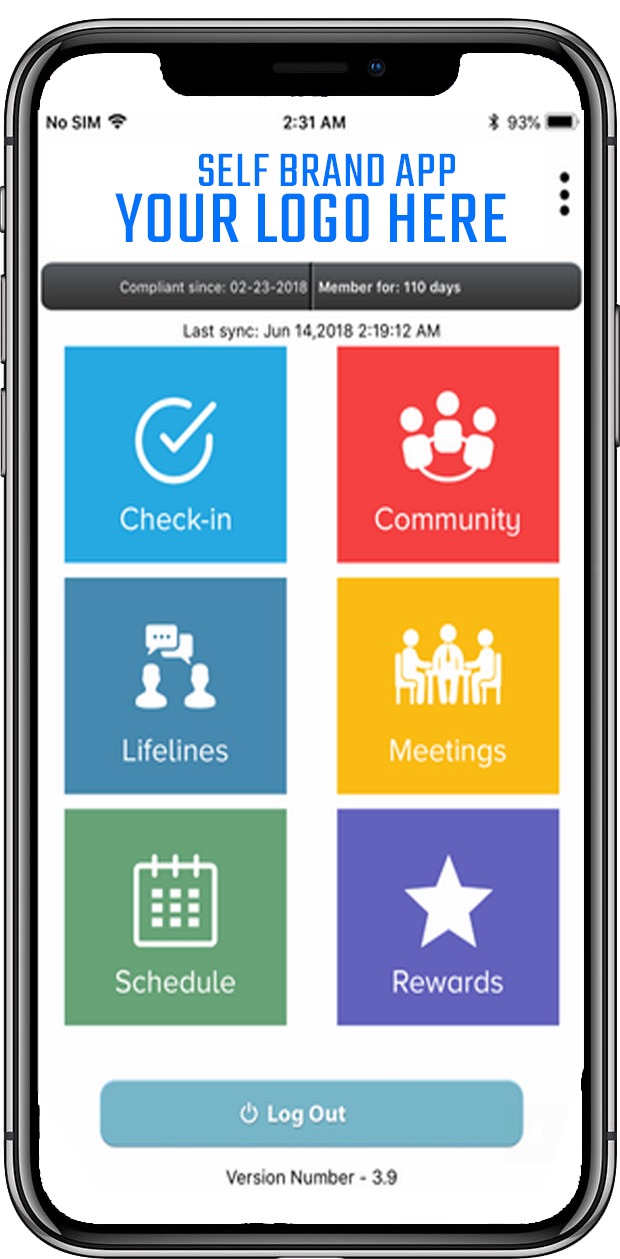 Screens are simulated. Actual screens may vary.
Looking to customize SoberSystems
®

?
Have it done by the same developers who built it, sobernetwork.
SoberSystems® is developed with professional Care Managers, Therapists/Counselors, Recovery Coaches or any facility or agency that wants to initiate an electronic accountability system for their client base. It is especially excellent for continuing care upon discharge. Being able to monitor and provide early intervention is of significant clinical and financial value.
We offer a white label version of SoberSystems™, meaning that when downloaded from the App or Android Store, it is flexible in design to be branded to your logo on the splash page. It will present to your invited client base an appearance of a Recovery Management system originating from your office complete with your text and graphic. It is developed with the intent to enhance client outcomes and improve your bottom line. We recognize staying connected to satisfied and successful clients is our best referral source.
In just a few short days, we are able to customize most applications of the system to meet your demands. Working within the framework of what is in place, we can change color schemes, daily questions and customize messages. As your own Admin, you will have additional choices for further customization.
Please contact Harold Jonas at jonas@sobernetwork.com for more information on how you can utilize and customize SoberSystems™ for your practice.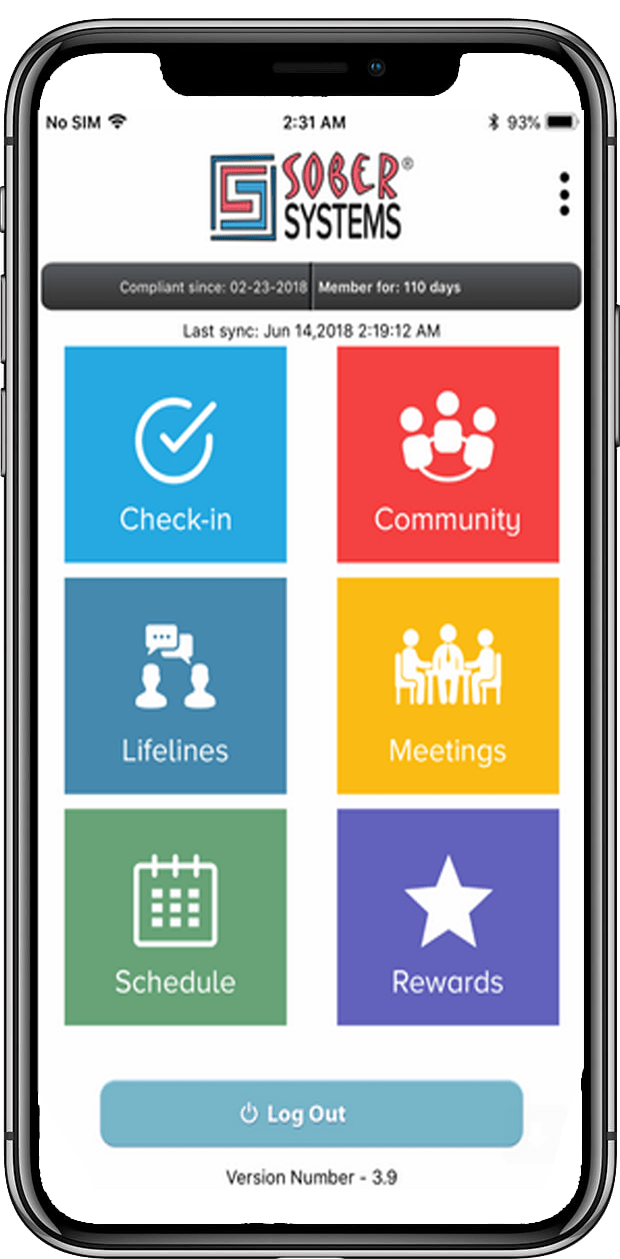 Screens are simulated. Actual screens may vary.
Contact Us
Do you have questions about SoberSystems?
Contact us and let us give you more information.