Sober Network, Sober Economy and Sobercoin Rewards-Based Addiction Recovery Project
---
SEE MORE ABOUT OUR LATEST NEWS
Sober Network Inc., one of the oldest and most reputable companies in the addiction industry, responsible for advancing technology solutions for behavioral health markets since 2000.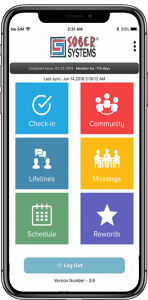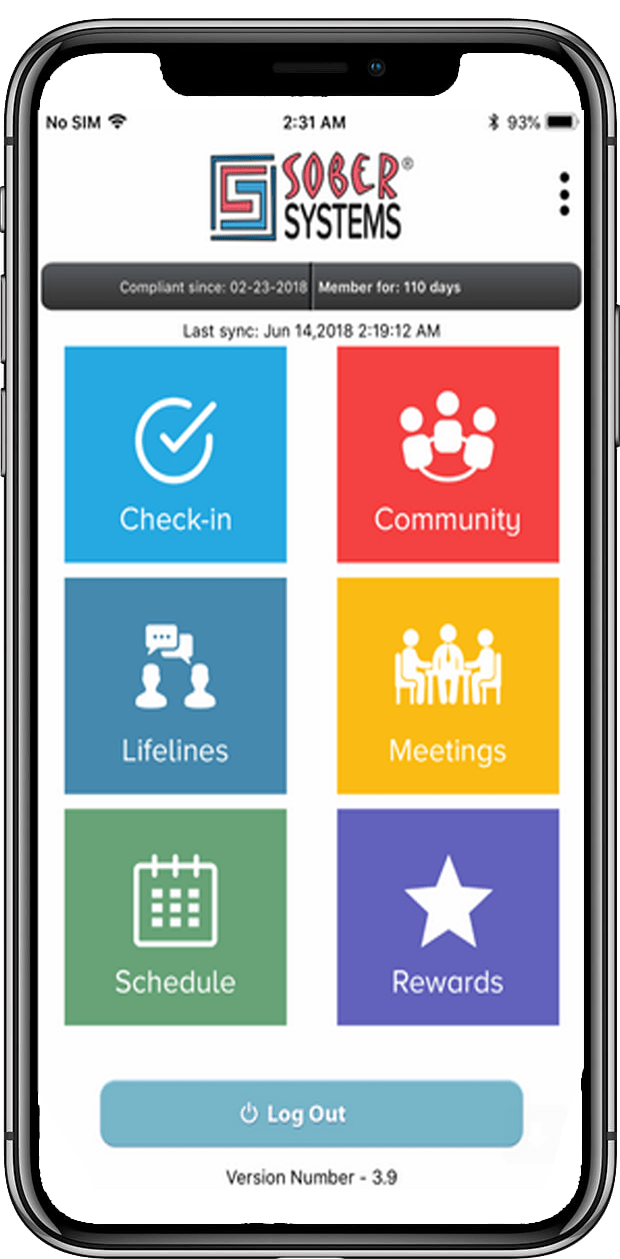 Where Smart Technology

 

Meets the Road to Recovery
Nowadays, nobody goes anywhere without their smartphone. With emerging technology, we've seen the popularity of fitness apps explode.
Now, medical apps are being used to monitor your general health, diabetes, heart and other conditions. Apps are a simple and affordable way to monitor and gather data, and track the progress of recovery and your ongoing health. So, what's next?
Welcome to SoberSystems. It's an app that uses technology to help you with real-time addiction recovery, program compliance, behavioral modification and data-based reporting. 
Individuals
SoberSystems® helps you build healthy habits, maintain compliance with recovery treatment and reach your wellness goals faster than you ever thought possible!
Achieve Sobriety
SoberSystems® provides a mobile platform that helps you get sober and stay sober. Stay honest, focused and accountable. Best of all, stay on the Road to Recovery
Clinicians
SoberSystems®' data-driven approach supports your clients' recovery, while improving treatment compliance, lifestyle change and helping them achieve wellness-related goals.
Engaged
SoberSystems® lets clinicians stay engaged with their clients' recovery while providing an early indicator of relapse. The faster you identify issues, the quicker you can reengage and get them back on track.
Agencies
SoberSystems® can be easily customized for your agency's specialty and branding. You'll be able to provide the data-driven, well-documented support patients – and payers – demand.
Customize
Customize SoberSystems to fit your specialty for a higher level of engagement. Advance your quality of care and obtain the data demonstrating success. SoberSystems is the tool that will drive success for your
Administrators
SoberSystems® reduces recidivism, boosts compliance and increases your bottom line as a cost-effective solution for the continuing care market. They'll get sober – and stay sober!
Bottomline
This recovery tool will drive your success while minimizing relapses and promoting compliance. It has a direct beneficial impact on your bottom line. And because it's mobile app-driven, your cost of entry is low.
Support for Healthy Lifestyle Changes - All in the Palm of Your Hand
Whether You're a Patient or Clinical Care Provides
SoberSystems was designed based on an extensive history of research and evaluation. We've identified the key triggers and turning points which lead to self-destruction and relapse.
This app is specifically designed to guide behavioral change, encourage compliance, and alert the client and his support team of relapse dangers. Our goal is simple - keep the client on the Road to Recovery.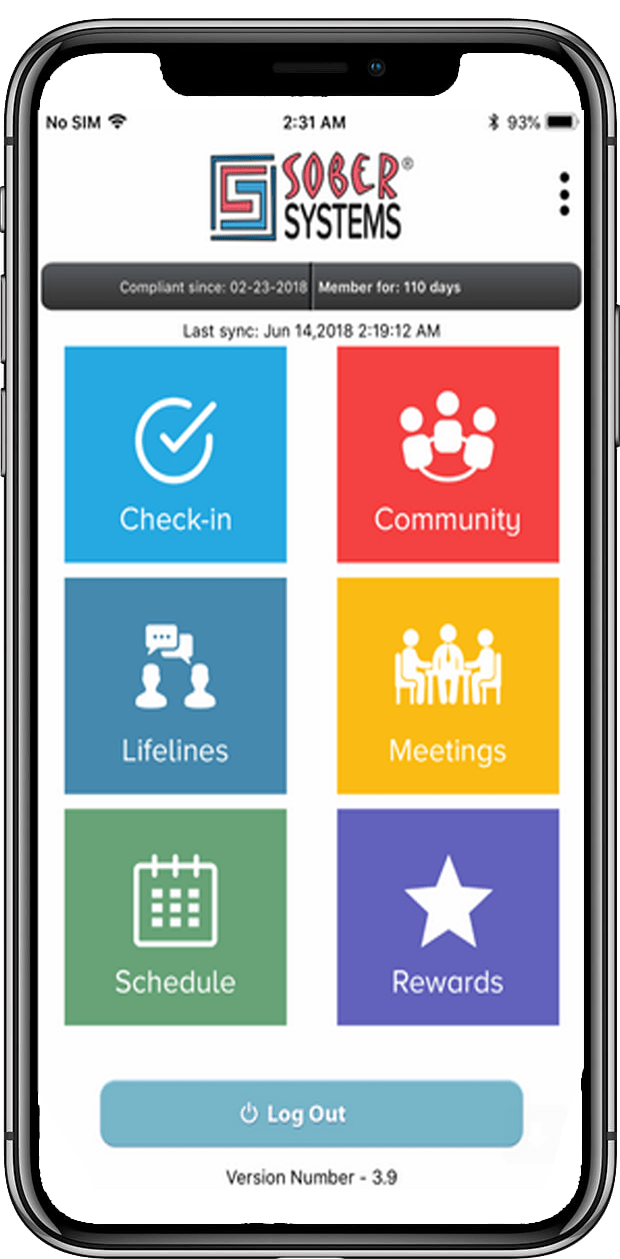 Screens are simulated. Actual screens may vary.
Contact Us
Do you have questions about SoberSystems?
Contact us and let us give you more information.

Introducing Sobercoin.
The Rewards-Based Program perfectly complements the SoberSystems Mobile App.
Easily join our community by registering your name and email address. You'll get access to our Unbiased, Un-Edited, and - most importantly - Un-Affiliated community of like-minded people in recovery.
Earn Sobercoin by merely sticking to the program. Use it for partner programs, services, and much more.
Sobercoin helps you Get Sober and Stay Sober.
Sobercoin was designed to make a real difference in the access, success and sustainability of recovery. To learn more, download our white paper that outlines the marketplace and why it is the right idea at the right time.